About Jasmina Kovacev BSc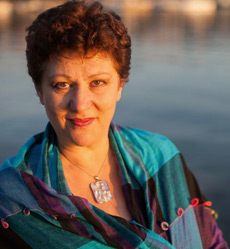 Jasmina Kovacev BSc will be the main facilitator during the I Choose Living retreat and her goal is to help you to achieve your goals throughout the retreat and find an authentic peace.
She is a specialist, in supporting others to expand their borders and boundaries.
Jasmina is an Advanced EFT Practitioner by AAMET (international Association for Advancement of Meridian Therapies) and EFT Master trainer having been trained personally by Gary Craig – founder of EFT at his Masters training 2006. She is also META-Health Master Practitioner and Master Trainer.
Jasmina utilises a range of modalities and techniques that she is trained in and are complementary to her EFT and META Health work:
• Herbal Medicine
• Holistic and Applied Iridology
• NLP Master
• German New Medicine
• Meta Medicine Health Coaching
• Life Coaching
• Wealth Coaching
• Silva Mind Control
• Neuro – Repatterning
• Touch for Health
• PSYCH-K advanced
• Theta Healing
• Lusher Colour Diagnostics
• Plus a number of other modalities (31 so far and growing)
Jasmina has been involved in alternative approaches to body-mind-emotions since 1992 and worked with literally thousands of clients.